Product Content
Polynesian Tattoo Crossbody Purse - Art: "Moli" by Sulu'ape Akiu Sale, Color: Black/Silver
$84.99
You Save:

$-84.99

(100%)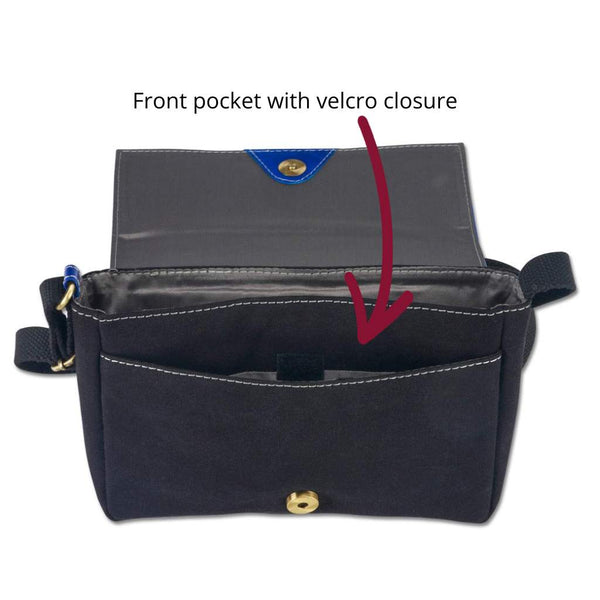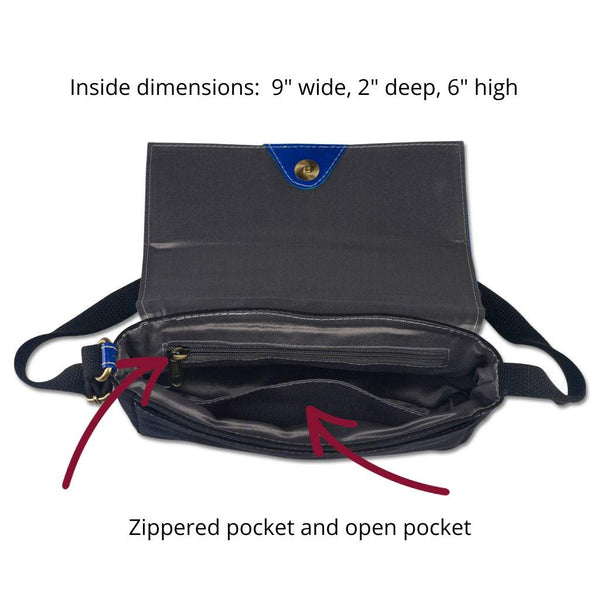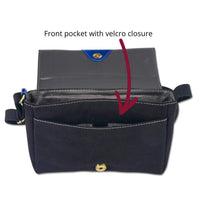 "Really enjoying this purse. Good quality I was surprised at how roomy this size is. So light on my shoulder compared to other purses.""
Polynesian Tattoo Crossbody Purse - Art: "Moli" by Sulu'ape Akiu Sale, Color: Black/Silver
$84.99
You Save:

$-84.99

(100%)
Product Description
Description
GENUINE POLYNESIAN TATTOO by Sulu'ape Akiu "Q" Sale. The tattoo art indicates artistry and strength. 
The tattoo art is placed on the leather with a unique method that leaves the natural leather exposed, yet the tattoo won't rub off.  
GENUINE LEATHER & PREMIUM CANVAS.  Crafted with the utmost care, our cross body purse combines premium leather and durable high quality canvas that is soft to the touch
SMALL BUT ROOMY.  The thoughtful bag design gives you space to carry your essentials with ease, including standard size wallets up to 9" long, 3" wide.
PLENTY OF POCKETS so you are always organized.  Inside, you'll find the roomy main compartment, a long and deep zippered pocket, and a large open phone pocket.
But it doesn't stop there.  The bag also features a zippered pocket on the back for added security and another large pocket in front (discretely hidden by the flap) for easy access to your frequently used items.
VERSATILE Adjust the strap to your ideal length, or transform your purse depending on your changing needs and daily style: all the way from an elegant 12" strap length shoulder bag to a more casual 25" drop length cross body and anything in between.  
SHIPS FAST FROM HAWAII directly to you anywhere in the US within days.
MAKES A GREAT GIFT for a special woman in your life.  Show her that you "get" her and what she cares about.
Order your NĀ KOA purse today and
enjoy a unique bag that celebrates Polynesian culture.
Art and Artist
Moli by Sulu'ape Akiu "Q" Sale.

Motifs and Meanings*: Award winning artist Q created a tattoo that combines ancient and traditional motifs with highly modern and artistic elements in a striking image. Three sets of sharp combs represent the tattoo tools used in the traditional method of tatau (also known as kakau or tapping). The artist tools surround arrangements of patterns that could be from a Samoan pe'a, marking a man for his strength and full manhood.

*according to the artist as well as additional popular interpretations.
Specs
The NĀ KOA cross-body handbag blends style and functionality with an expression of Polynesian pride, It's ideal for any woman who wants a bag that can go from casual day to elegant night.
Fold-over flap with snap closure
Adjustable cross-body strap from 12" to 25" drop length
Interior and exterior zippered pockets
Roomy main compartment
Covered deep and wide slide compartment.
Made from 100% genuine top grain leather and premium durable yet soft canvas.
NĀ KOA signature logo
Convenient size for everyday use
-Dimensions: 9 7/16 "(L) x 6 (H) 2.5" (D)
Order your NĀ KOA cross body purse today and show who you are with a unique bag you'll be proud to use.
Awesome purse
Really enjoying this purse. Good quality I was surprised at how roomy this size is. So light on my shoulder compared to other purses. I'm really glad I purchased and like the uniqueness of this purse.
I just love this purse!!
This is very well made and shipped fast!! This is extra special to me because I personally know Megan since she is a dear friend……and she did most of my tatts!! Thank you for sharing your skills and art!!
Namaste 🙏🏻