Product Content
Polynesian tattoo trifold wallet - Art: "Manu" by Eugene Ta'ase
$44.99
You Save:

$-44.99

(100%)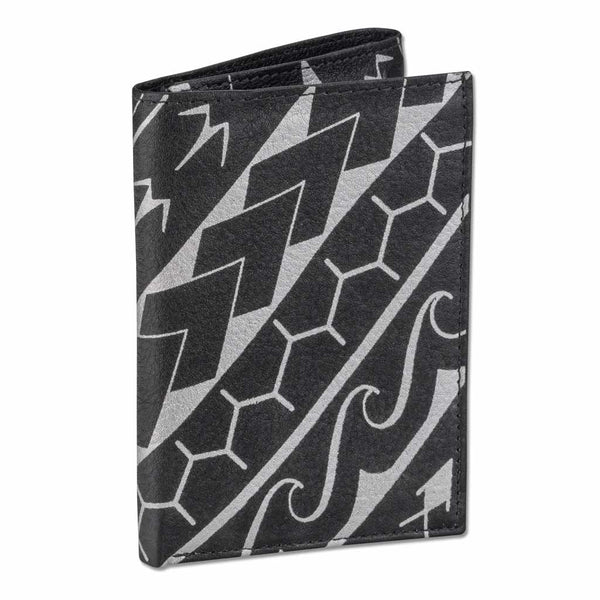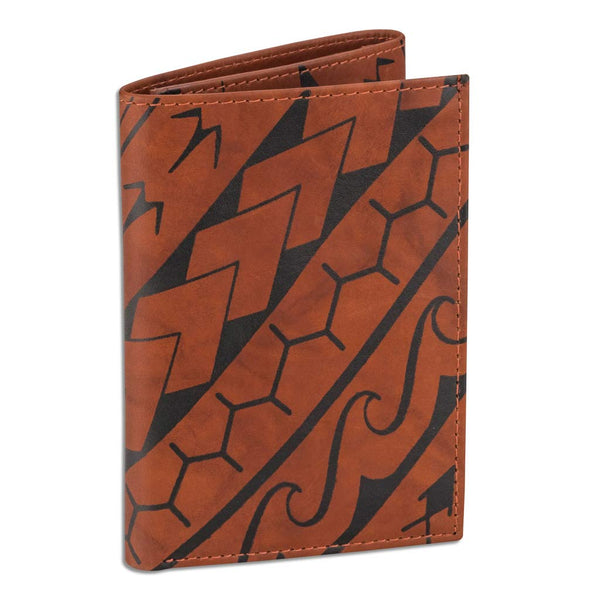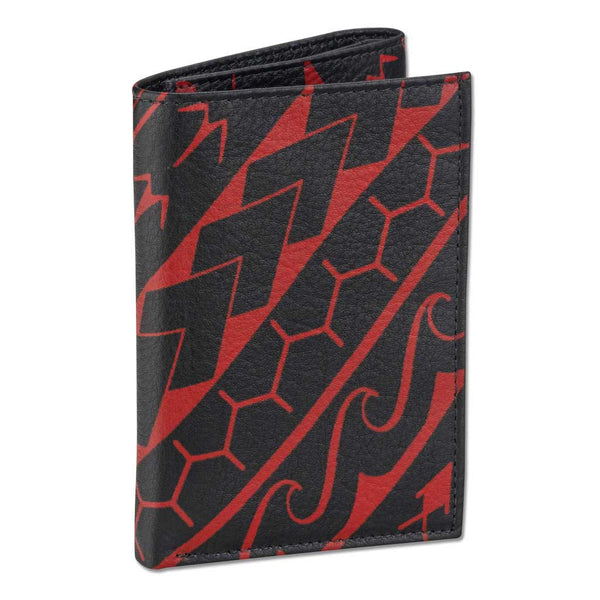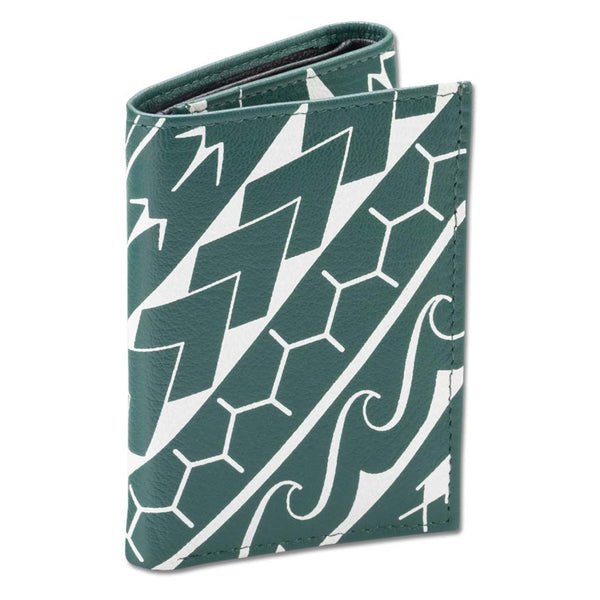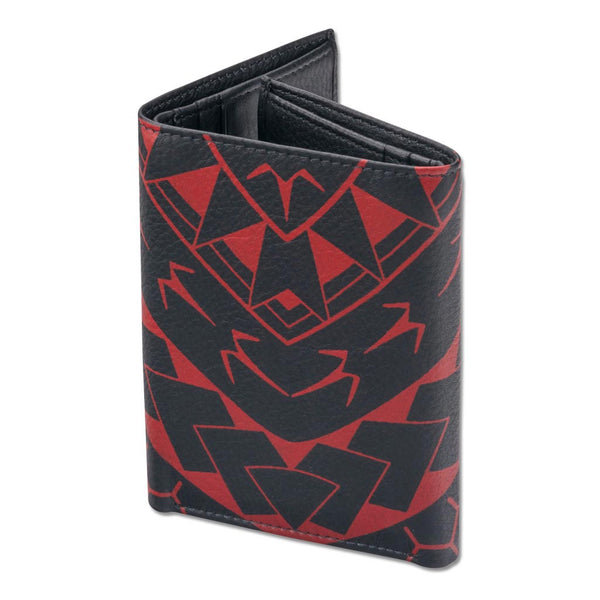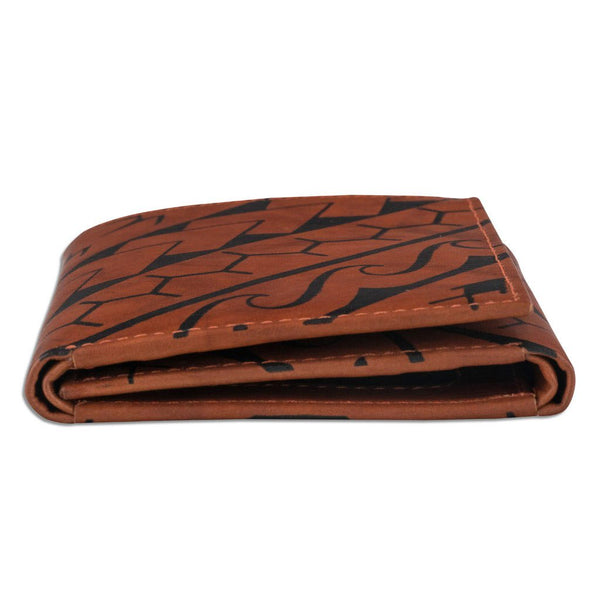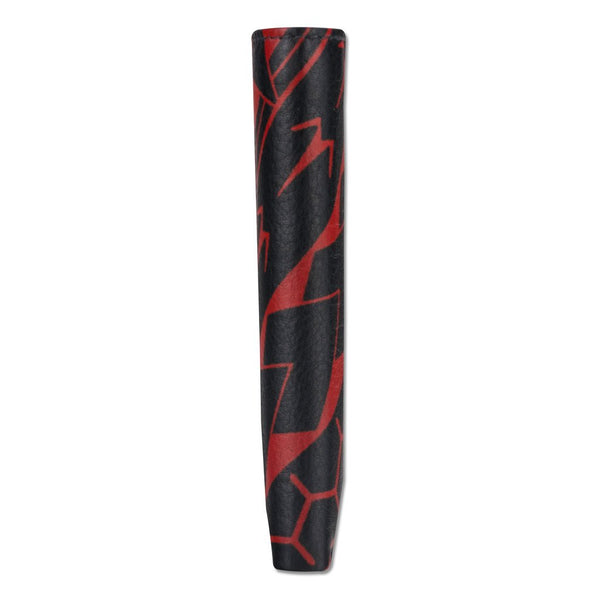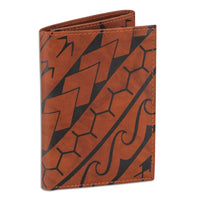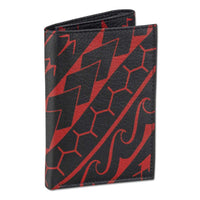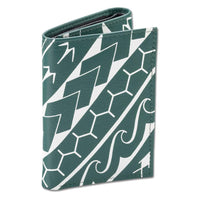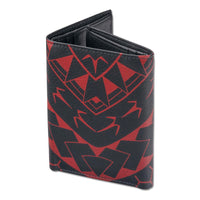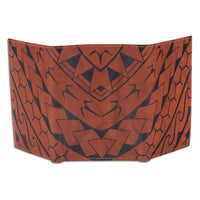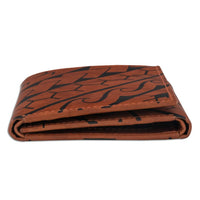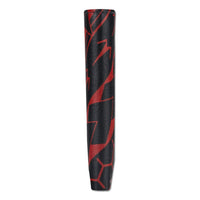 "Love this wallet, the small things that show off our proud heritage is always a blessing."
Polynesian tattoo trifold wallet - Art: "Manu" by Eugene Ta'ase
$44.99
You Save:

$-44.99

(100%)
Product Description
Description
GENUINE POLYNESIAN TATTOO by Samoan American tattoo artist Eugene Ta'ase
The art tells the story of a good life: providing for your family, strength, courage, voyage and happiness.   
SOFT GENUINE LEATHER:  The tattoo art is placed on the leather with a unique method that leaves the natural leather exposed and preserves its soft feel and finish.
COMPACT WIDTH yet plenty of compartments - it can hold a lot of your stuff.  The pliable leather will mold itself to comfortably accommodate your daily wallet essentials. 
DURABLE AND DEPENDABLE each wallet has been crafted with love and care from high quality leather. Due to our unique method of applying the tattoo to the leather, the tattoo won't rub off.  
SHIPS FAST FROM HAWAII directly to you anywhere in the US within days.
Order your NĀ KOA men's wallet today and enjoy a unique wallet that makes a personal statement.
Art and Artist
Manu by Eugene Ta'ase.

Motifs and Meanings*: The Samoan tattoo motif tells the story of a joyous life through fish and ocean waves (the source of nourishment and abundance, and life itself), spearheads (the strength and courage to face any obstacle) and birds (journeys). It's topped by a multi-layered design that shows the sun shining down over mountains, the way it does in the islands (joy and happiness).

*according to the artist as well as additional popular interpretations.
Specs
The NĀ KOA trifold wallet is practical yet stylish and can fit into narrow front or back pockets.
2 full length bill compartments keep your money organized
Convenient ID window so you can quickly flash your identification
2 hidden slip-in pockets so you can stash more cards, receipts, photos and more safely
4 card slots for credit cards —and you can fit more than one card into a slot
Easy-open, secure tri-fold closure
Made from 100% genuine leather — soft and pliable
NĀ KOA signature logo debossed inside
Dimensions: 3 "(L) x 4 1/8 (H), Weight: 2 oz

The NĀ KOA trifold wallets come in a ruggedly attractive gift box and make a great gift for anyone who wants to make a statement about who they are with a beautifully-designed, unique wallet.

Order your NĀ KOA trifold wallet today and show who you are with a wallet that you'll be proud to use.
Beautiful
When I saw this wallet I knew I had to gift to my husband as a gift. We traveled to French Polynesia many years ago and it was so beautiful . We purchased a few beautiful "totem poles" and other carved pieces made by the people of the Marquesas Islands. The design of this wallet brought back such wonderful memories. I know he is going to love it. I'm so excited.
Better than expected
Wasn't sure about ordering a wallet online but took a chance and glad I did. Looks awesome, has plenty of room for all the essentials and is very soft so folds easy unlike most other leather wallets I've seen. Good product and delivery was even before delivery date. Mahalo
Very Special
The quality, design and versatility. Make this wallet very special. The quality throughout is very good. I really like the "local" design. And it has a place for all the cards I carry, with easy access to all of them. Mahalo!
Craftsmanship is fantastic
This wallet was a birthday gift for my husband. He absolutely loves it. The craftsmanship of the tribal tattoo is phenomenal. The leather is soft and pliable and it holds all his "stuff" he keeps in his wallet. Definitely a great gift!