Product Content
Polynesian Tattoo Money Clip Wallet - Art: Moli by Sulu'ape Akiu Sale
$39.95
You Save:

$-39.95

(100%)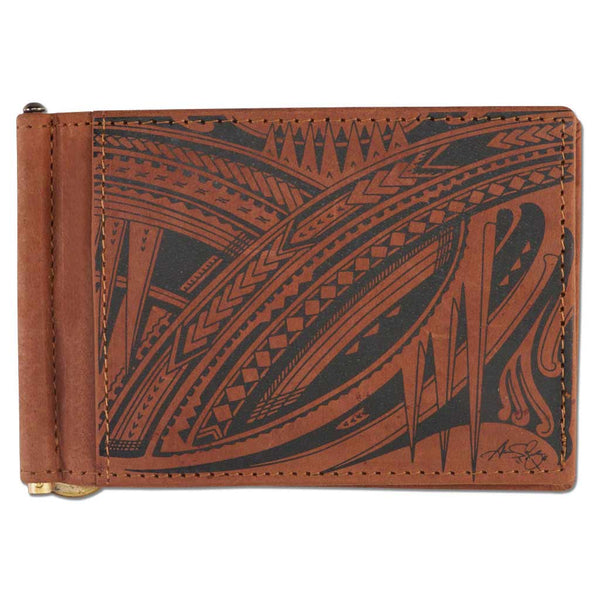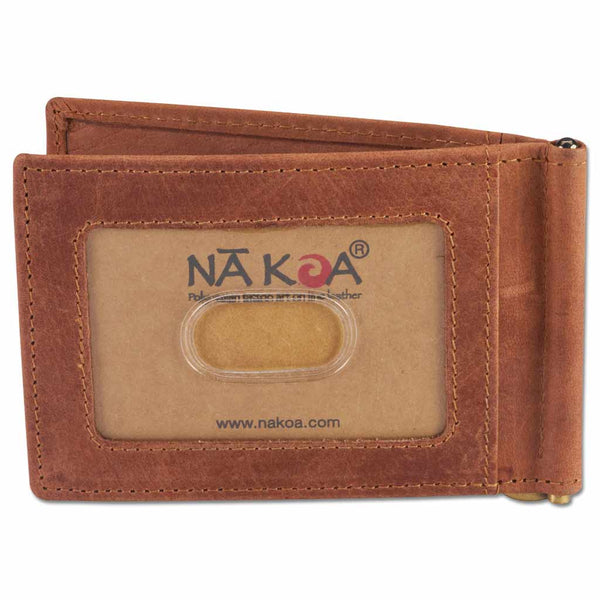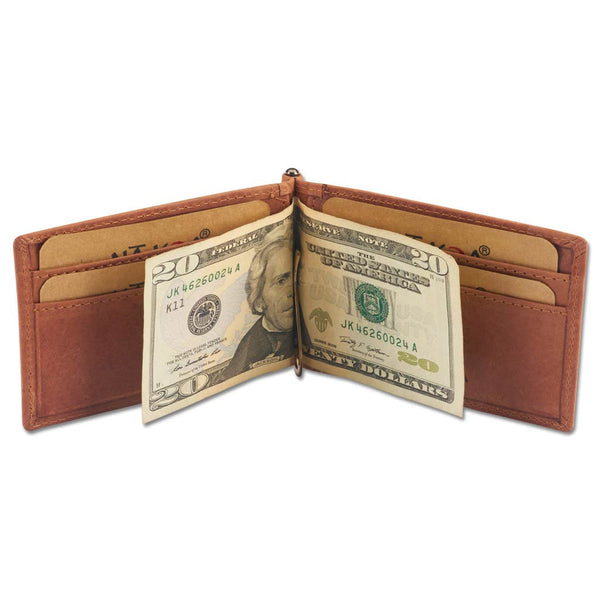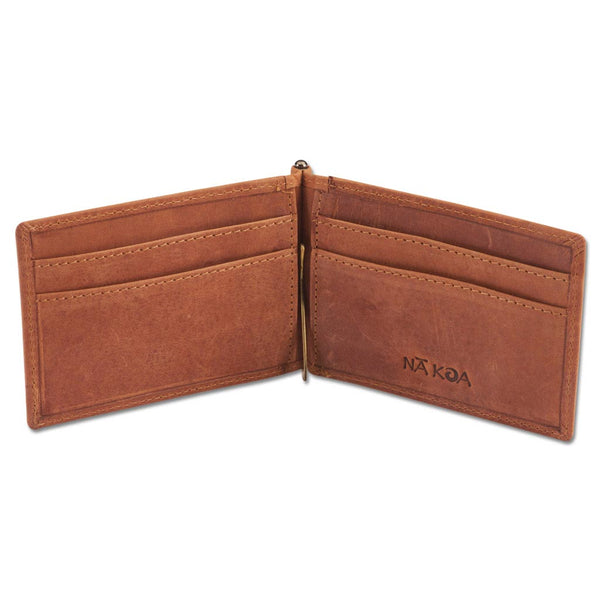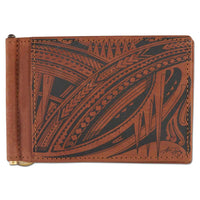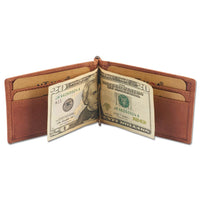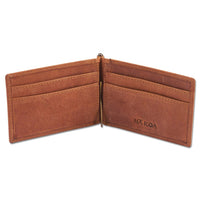 "Excellent look, feel and quality!!! Outstanding product and customer service."
Polynesian Tattoo Money Clip Wallet - Art: Moli by Sulu'ape Akiu Sale
$39.95
You Save:

$-39.95

(100%)
Product Description
Description
Moli by Sulu'ape Akiu "Q" Sale indicates artistry and strength.
The tattoo art is placed on the leather with a unique method that leaves the natural leather exposed and preserves its velvety feel.
SLIM SIZE, SUPER USEFUL.  Holds bills, cards, your ID and more in a slim profile that fits comfortably into your front pocket.
RUSTIC HUNTER LEATHER with a firm velvety touch.  This full grain leather has a rugged look and develops a beautiful rich patina over time.
SECURE WITH RFID-blocking technology guards your credit cards against hackers  
BUILT TO LAST.  Each wallet has been crafted with love and care from rugged Hunter leather which is renowned for its durability. Due to our unique method of applying the tattoo to the leather, the tattoo won't rub off. 
SHIPS FAST FROM HAWAII directly to you anywhere in the US within days.
Order your NĀ KOA money clip wallet today and enjoy a unique wallet that makes a personal statement.
Art and Artist
Moli by Sulu'ape Akiu "Q" Sale.

Motifs and Meanings*: Award winning artist Q created a tattoo that combines ancient and traditional motifs with highly modern and artistic elements in a striking image. Three sets of sharp combs represent the tattoo tools used in the traditional method of tatau (also known as kakau or tapping). The artist tools surround arrangements of patterns that could be from a Samoan pe'a, marking a man for his strength and full manhood.

*according to the artist as well as additional popular interpretations.
Specs
The NĀ KOA money clip wallet is our slimmest wallet, It's ideal for anyone who wants the smallest shape possible, yet needs to carry cash as well as credit cards.
Centered money clip can hold a stash of cash
Convenient ID window so you can quickly flash your identification
Hidden slip-in pocket so you can keep important items invisible when opening your wallet, or simply separate items to make them easy to find when you need them
4 card slots for credit cards —and you can fit more than one card into a slot
RFID-technology keeps credit cards safe from hackers
Made from 100% genuine top grain leather — with a firm and velvety touch
NĀ KOA signature logo debossed inside
Dimensions: 4 7/16 "(L) x 3 (H) 3/8 (D),

The slim NĀ KOA money clip wallets come in a ruggedly attractive gift box and make a great gift
Order your NĀ KOA wallet today and show who you are with a wallet that you'll be proud to use.
Awesome purse
Really enjoying this purse. Good quality I was surprised at how roomy this size is. So light on my shoulder compared to other purses. I'm really glad I purchased and like the uniqueness of this purse.
I just love this purse!!
This is very well made and shipped fast!! This is extra special to me because I personally know Megan since she is a dear friend……and she did most of my tatts!! Thank you for sharing your skills and art!!
Namaste 🙏🏻