Product Content
Hawaiian tattoo wallet - Art: "Makani" by Kuaika Quenga
$54.99
You Save:

$-54.99

(100%)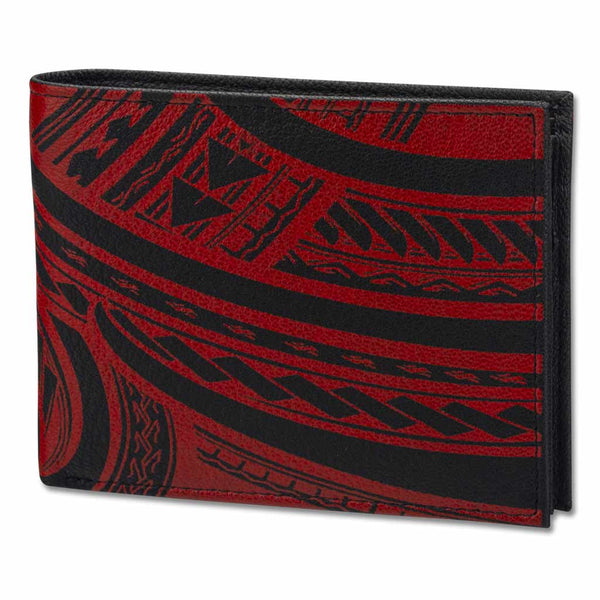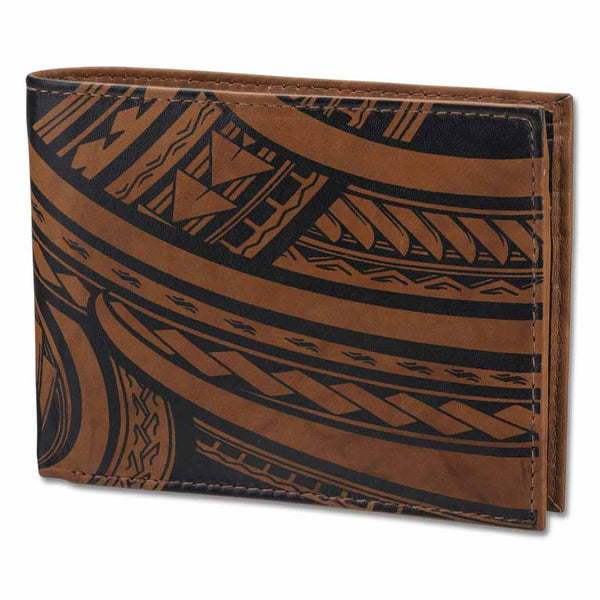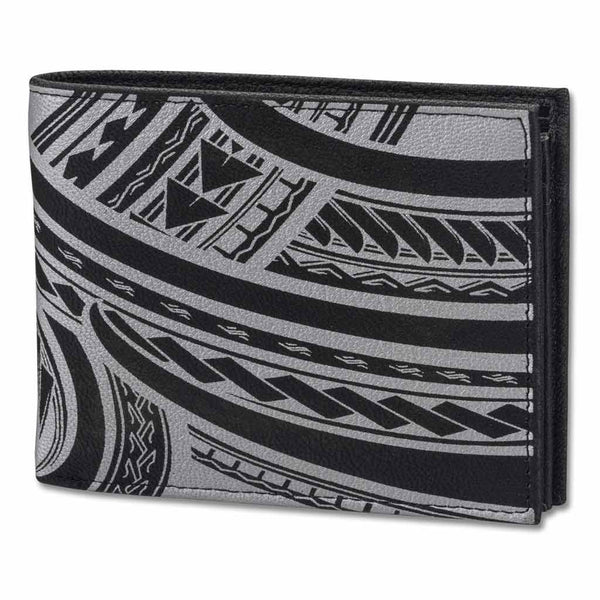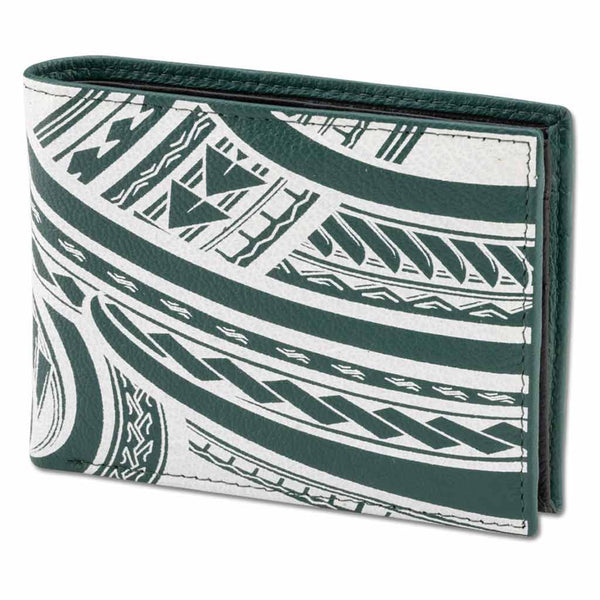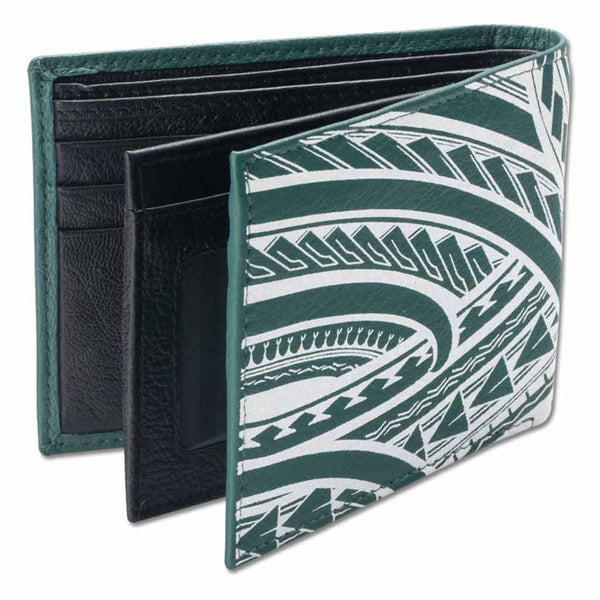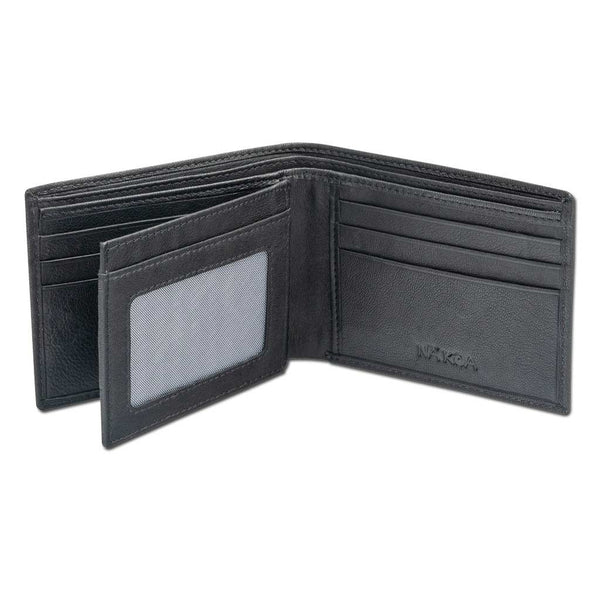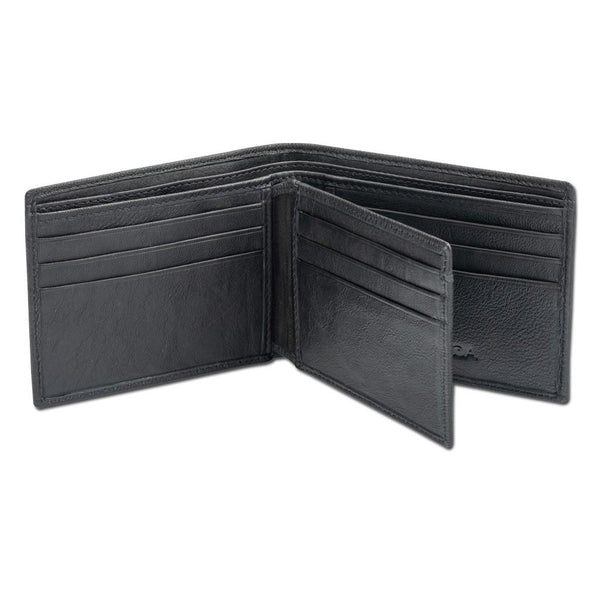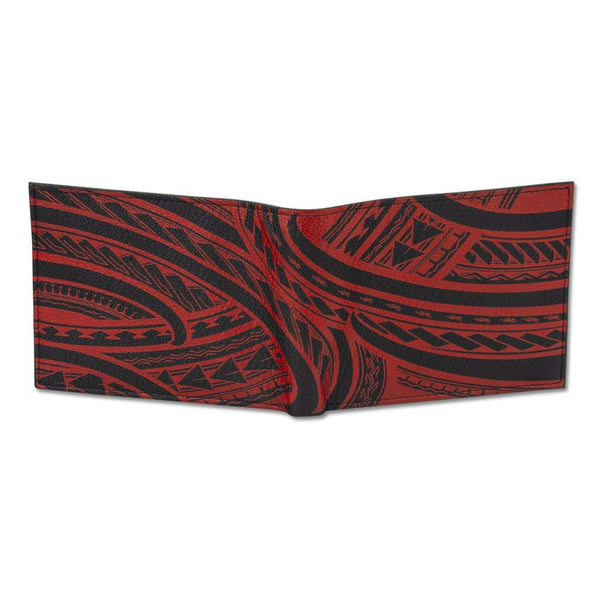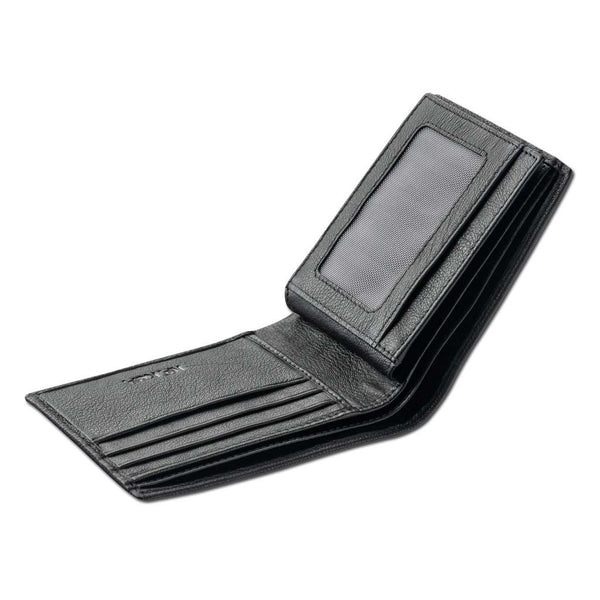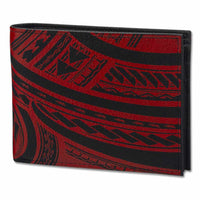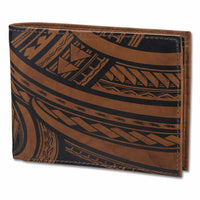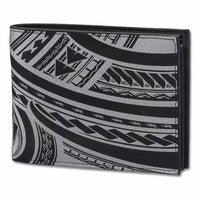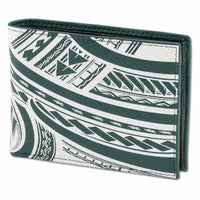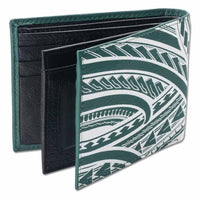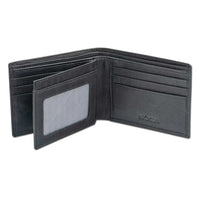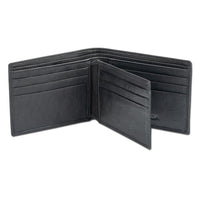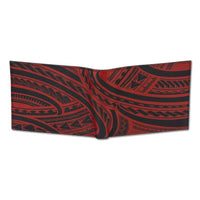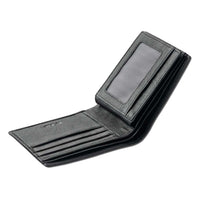 "Beautiful, meaningful design....superb craftsmanship...super fast shipping too. "
Hawaiian tattoo wallet - Art: "Makani" by Kuaika Quenga
$54.99
You Save:

$-54.99

(100%)
Product Description
Description
GENUINE POLYNESIAN TATTOO by Maui based Hawaiian artist Kuaika Quenga. 
A strikingly dynamic design that creates harmony in the midst of chaos.
HIGH CAPACITY WITH PLENTY OF ORANIZATION if you need to carry a lot of cards, cash and just "stuff". 
SOFT GENUINE LEATHER:  The tattoo art is placed on the leather with a unique method that leaves the natural leather exposed and preserves its soft feel and finish.
DURABLE AND DEPENDABLE each wallet has been crafted with love and care from high quality leather. Due to our unique method of applying the tattoo to the leather, the tattoo won't rub off.  
SHIPS FAST FROM HAWAII directly to you anywhere in the US within days.
Order your NĀ KOA men's wallet today and enjoy a unique wallet that makes a personal statement.
Art and Artist
Makani by Kuaika Quenga.

Motifs and Meanings*: Unity and harmony in the midst of chaos. Kuaika incorporated variations of soaring wind and bird feather motifs in this strikingly dynamic design. Creating order and unity in the soaring wind pattern is he'e (octopus tentacles) and lauhala fruit (community, unity).

*according to the artist as well as additional popular interpretations.
Specs
If high capacity is what you're after, this this is the wallet for you!
9 card slots for credit cards — pliable pebbled leather will adjust to more than one card in each slot
Three hidden compartments let you slide in paper receipts, more cards, or anything you want to keep out of view
2 full length bill compartments with stylish black on black stripes interior lining
Your ID is safely placed on the "flip out" part of the wallet
Made from 100% genuine leather—soft and pliable
NĀ KOA signature logo debossed inside
Dimensions:
4 1⁄2 " (L) x 3 1⁄2 " (H), Weight: 2.1 oz
All NĀ KOA Polynesian tattoo wallets for men come in a ruggedly attractive gift box and make a great gift for anyone who likes to stand out from the crowd with a beautifully-designed, unique wallet.
Order your NĀ KOA men's wallet today and enjoy a unique wallet that makes a personal statement
Perfect gift!
I purchased two of these, as gifts in red. Makani for a friend that is an avid traveler and Mano for my son whose Hawaiian name means "Captain of the Ship." I love these and can't wait to give them. Beautiful leather, immaculate detailing and design. Will purchase something else soon. Thank you.
Wallet "Te Metua Tane"
I ordered 2, one for my son and one for me. They arrived today.. What a beautiful product!!! Thx for doing business... Top!!
My son loves his new wallet
Purchased this wallet for my teenage son. He's really proud of his Polynesian heritage/culture and has his own style and this wallet meets both of those. It's really nice quality and well worth it. I have a feeling a be buying a few more when his Papa and brothers see it.
Tattoo wallets
Love them . For my grandsons at Christmas.
Great wallets!!
Bought one for my husband and one for my son! They both loved them!! Thank you Nakoa!