Product Content
Polynesian tattoo crossbody bag - Art: "Moli" by Sulu'ape Akiu "Q" Sale
$97.99
You Save:

$-97.99

(100%)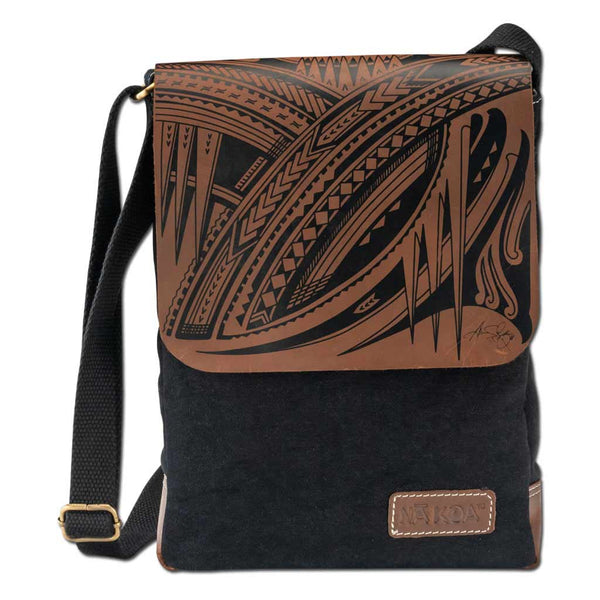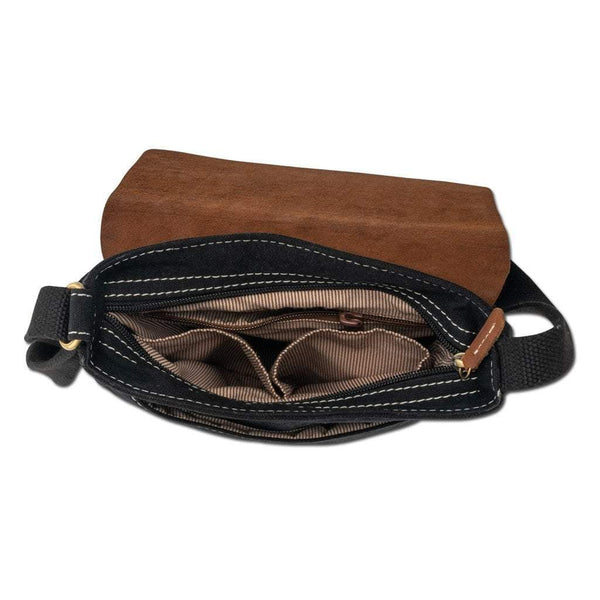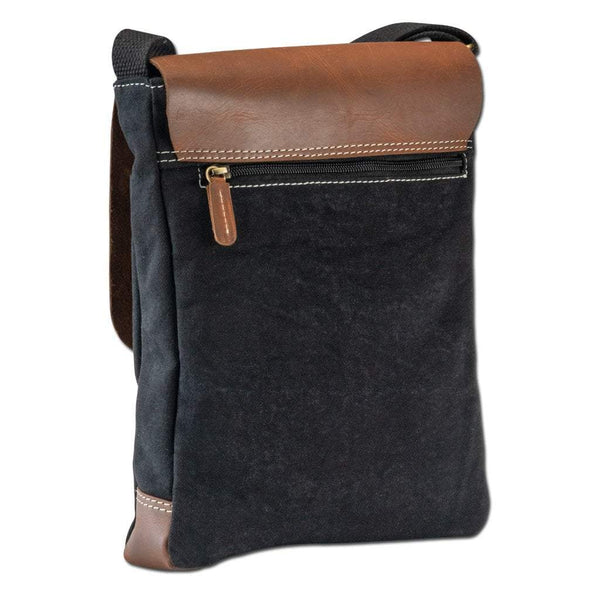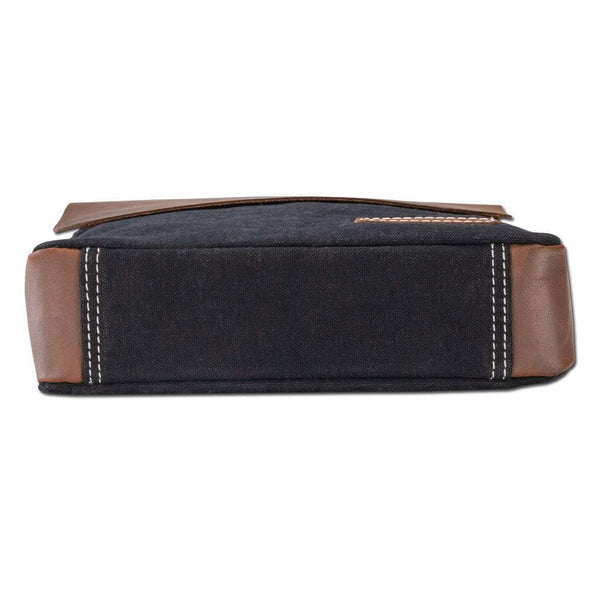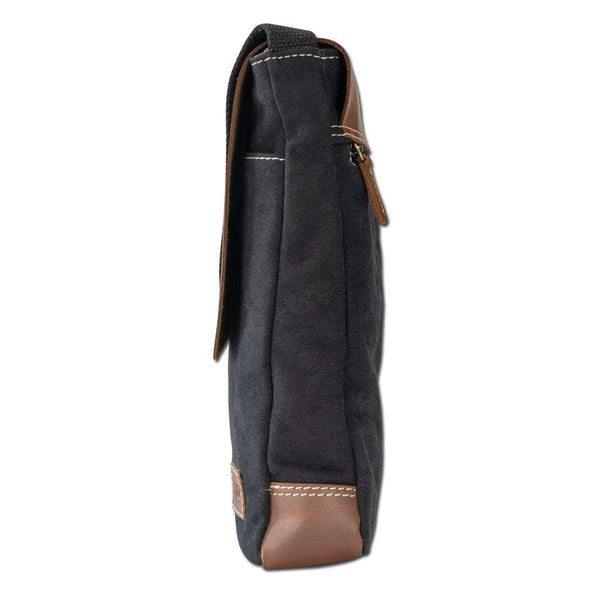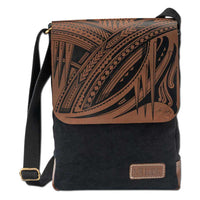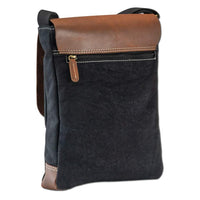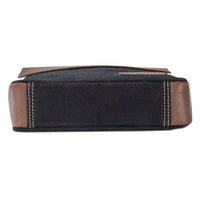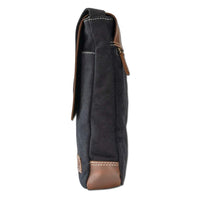 "I love this bag because of the masterpiece on it, but the pockets & protection it provides for my stuff is a big plus."
Polynesian tattoo crossbody bag - Art: "Moli" by Sulu'ape Akiu "Q" Sale
$97.99
You Save:

$-97.99

(100%)
Product Description
Description
Moli by Akiu "Q" Sale indicates artistry and strength.
Art and Artist
Moli by Sulu'ape Akiu "Q" Sale.

Motifs and Meanings*: Award winning artist Q created a tattoo that combines ancient and traditional motifs with highly modern and artistic elements in a striking image. Three sets of sharp combs represent the tattoo tools used in the traditional method of tatau (also known as kakau or tapping). The artist tools surround arrangements of patterns that could be from a Samoan pe'a, marking a man for his strength and full manhood.

*according to the artist as well as additional popular interpretations.
Specs
A great unisex messenger bag made from sturdy, thick canvas and rugged hunter leather to carry your stuff hands free.

The Halihalo messenger bag has a rugged cool look and is super practical for anyone who wants to carry stuff hands free. Adjust the woven cotton strap to just the right length to wear it comfortably cross body or along your side.

Inside and out you'll find a lot of zippered and open pockets so you can keep your stuff organized and easy and quick to find.

Secure all your stuff – the top of the bag is closed by a zipper, and covered by the rugged flap.
Find your most important stuff fast – a full width pocket in front gives you easy and quick access
Keep it safe and organized – a wide and deep zippered pocket on the back of the bag gives you more options for fast access to important stuff
Find stuff fast inside - 2 open pockets that can hold most smart phones and another wide and deep zippered pocket give you a place for everything, so you can find it fast.
Adjust it for your height and how you want to wear it – the length of the woven strap can quickly be changed to comfortably wear the bag cross body or along your side. The strap drop goes from 12" to a maximum of 24"
Made from 100% genuine leather and thick cotton canvas
NĀ KOA signature logo
Dimensions: 8 ½ " (L) x 11 ½ " (H) x 2 ½" (W)
Weight: 11.5 oz

NĀ KOA Polynesian tattoo bags make a great gift for anyone who likes to stand out from the crowd with a beautifully-designed, unique wallet with real meaning.

Order your NĀ KOA halihalo bag today and enjoy a unique messenger bag that makes a personal statement.
This is a beautiful bag. Wonderful Hawaiian art. Fantastic!
This bag, AMAZING!!! By far thee best bag I have ever purchased for myself. This beats out any "BRAND" name bag. The quality of the leather is top notch.
This bag should get 10 ⭐️!
Perfect purse
Love the quality. Love the look. Great purse for all occasions! Love being able to show my culture on the go!
🥰🥰🥰
I love my purse! It's exactly what I was hoping for and the artwork is beautiful. Thankyou for doing it the right way.
Nice bag
Very nice bag I only wish the flap came all the way down because it keeps flapping up, but other than that I love it!! Thank you