Product Content
Polynesian tattoo card holder - Art: "Weka" by Kuaika Quenga
$19.99
You Save:

$-19.99

(100%)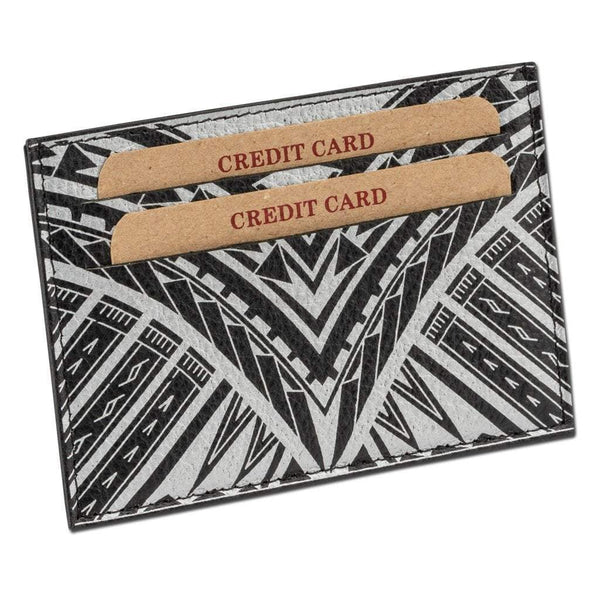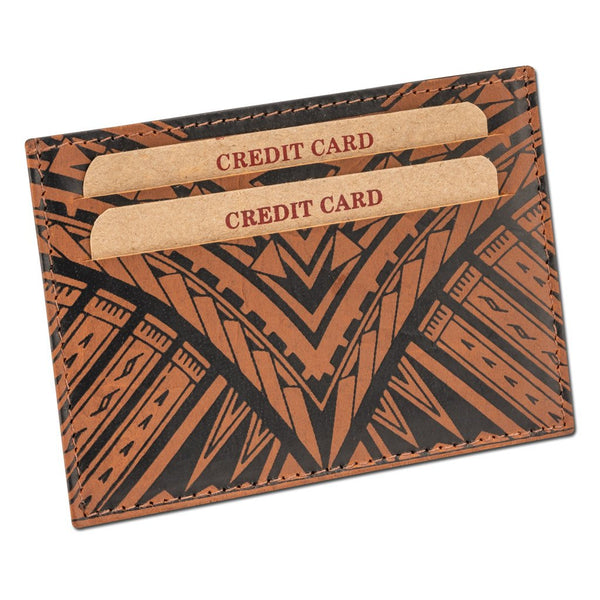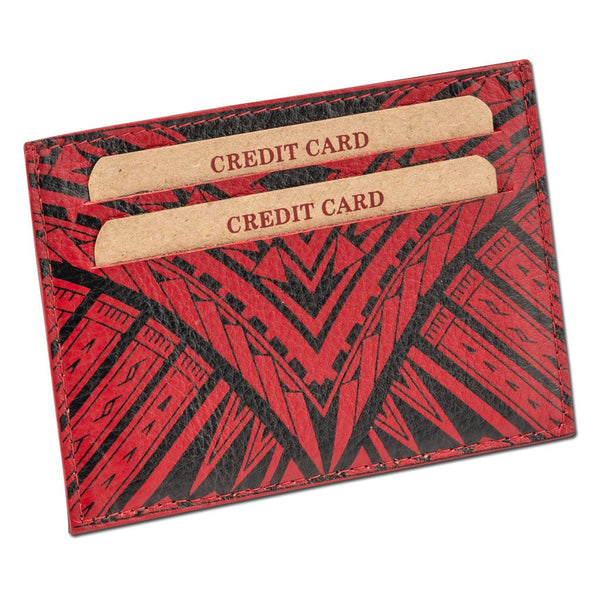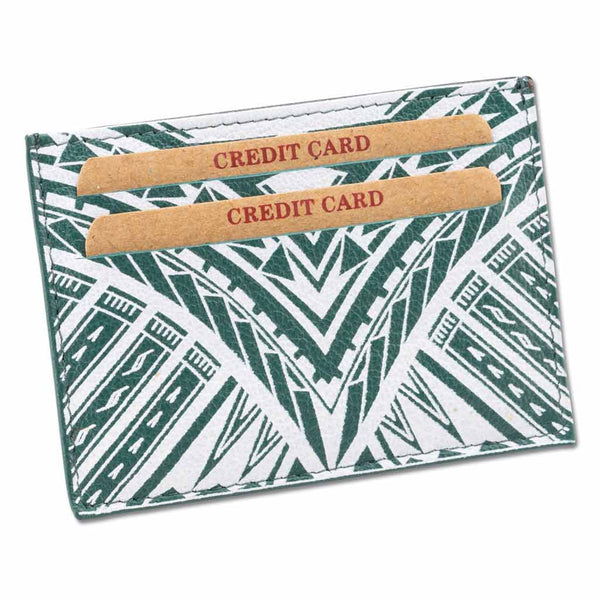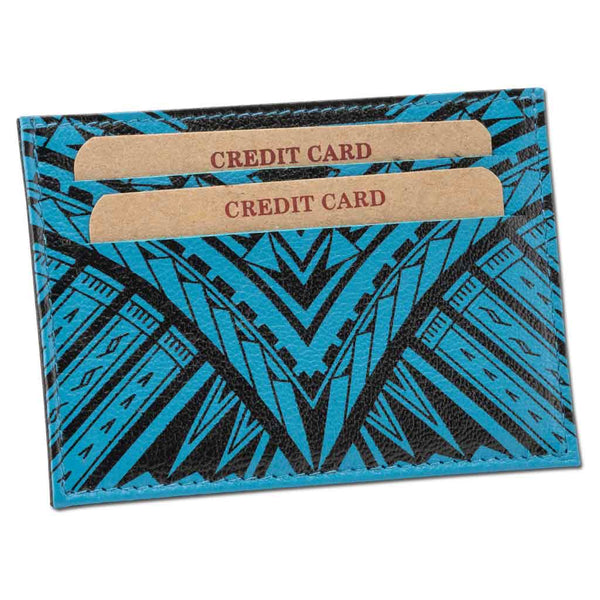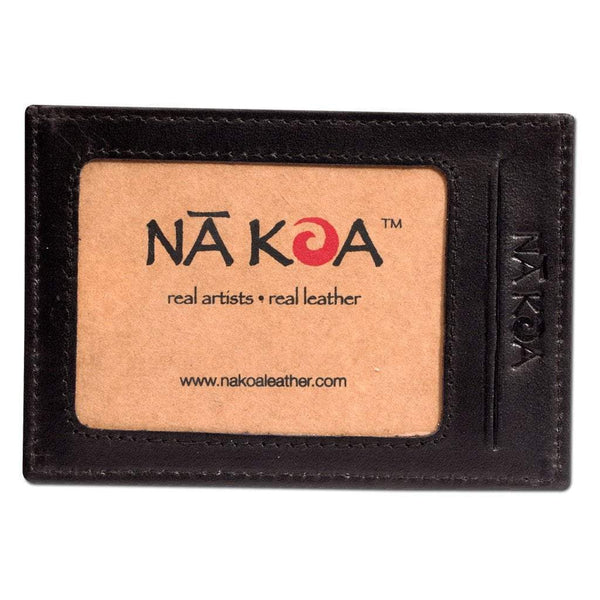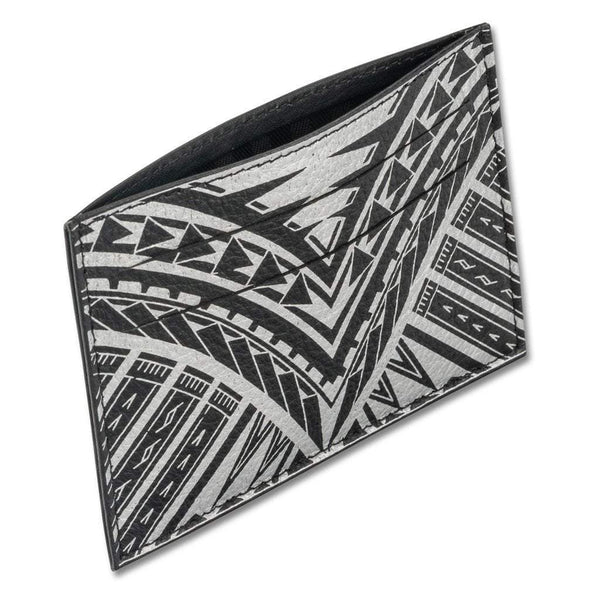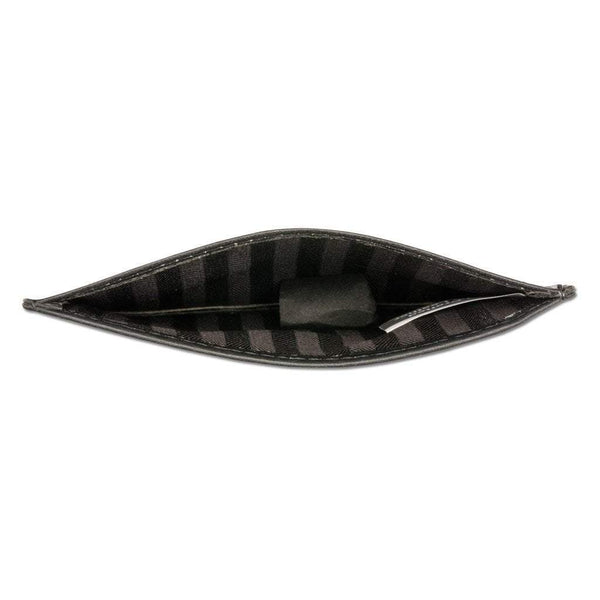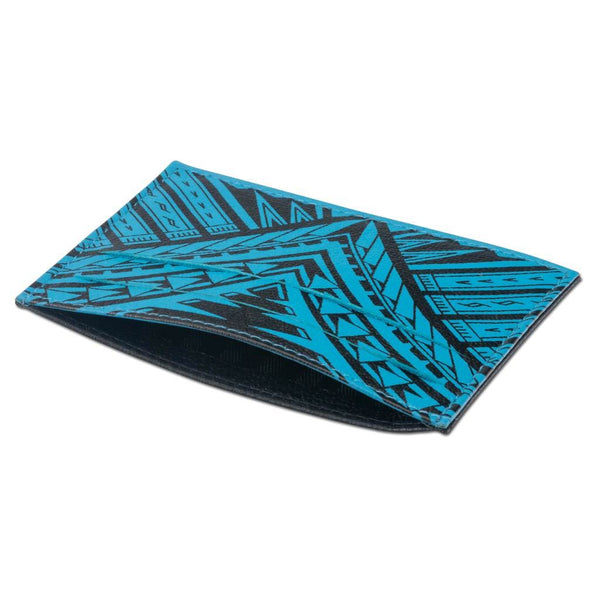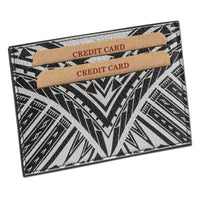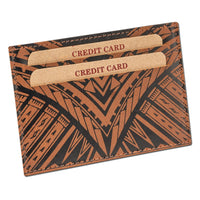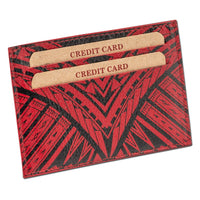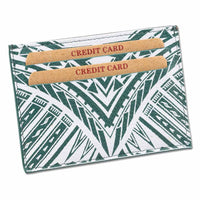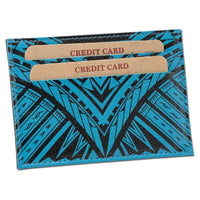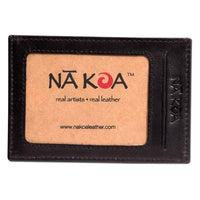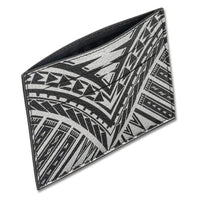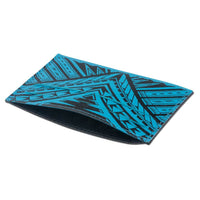 "My husband and I each bought card holders 6 1/2 years ago at a craft fair on Kaua'i. We have never used another wallet since."
Polynesian tattoo card holder - Art: "Weka" by Kuaika Quenga
$19.99
You Save:

$-19.99

(100%)
Product Description
Description
GENUINE POLYNESIAN TATTOO by Maui tattoo artist Kuaika Quenga. 
The tattoo is inspired by the traditional Pe'a which is a sign of Strength and Leadership.
SUPER SLIM card holder fits unnoticed into any pocket yet has space for credit cards, ID, and even cash. The pliable leather will mold itself to comfortably accommodate your daily wallet essentials.
SOFT GENUINE LEATHER:  The tattoo art is placed on the leather with a unique method that leaves the natural leather exposed and preserves its soft feel and finish.
DURABLE AND DEPENDABLE each wallet has been crafted with love and care from high quality leather. Due to our unique method of applying the tattoo to the leather, the tattoo won't rub off.  
SHIPS FAST FROM HAWAII directly to you anywhere in the US within days.
Art and Artist
Weka by Kuaika Quenga.

Motifs and Meanings*: Strenght and Leadership. Hawaiian tattoo artist Kuaika Quenga took his inspiration from the look of the Samoan traditional Pe'a tatau. Receiving a Pe'a is extremely hard to undergo. Once completed, it is a sign of manhood, strength and leadership.

*according to the artist as well as additional popular interpretations.
Specs
A GREAT WALLET ALTERNATIVE when you only need your essentials.
2 card slots—you can fit more than one card into a slot. The pliable leather will mold itself to fit your essential cards in a very short time.
Convenient ID window for quick display when needed
Additional compartment for bill, receipts and more
Made from 100% genuine leather—soft and pliable
NĀ KOA signature logo debossed on back
Super slim – fits unnoticed into any pocket
Dimensions: 4 1⁄8 " (L) x x 2 7⁄8 " (H), Weight: 0.4 oz

The timeless design of the NĀ KOA credit card holder makes it the perfect gift for friends and family—or a treat for yourself! Each of the card holders is beautifully crafted and an eye-catching conversation piece.

Order your NĀ KOA credit card holder today and enjoy a one-of-a-kind wallet alternative that has personal meaning for you.
Beautiful
Absolutely gorgeous!
Have never seen anything like this before!!
Amazing
This slim little wallet is amazing. Looks great and feels great in my pocket. The traditional design on it is super cool and it is functioning as it should. I am very happy with my purchase and am hoping this will last for many, many years to come.
I LOVE this small wallet!!!
It looks good, feels good to touch, and smells like quality leather. I'm very happy with this purchase.
Eugene Ta'ase art
The design of this piece is true and strong.
aloha
Beautiful and Practical
My husband and I each bought card holders 6 1/2 years ago at a craft fair on Kaua'i. We have never used another wallet since. Mine is still in perfect condition but my husband is a bit harder on things and the plastic started to crack. I just surprised him with another for his birthday and he is stoked (he's keeping the old one for another use because the leather is still in gorgeous shape). Beautiful workmanship and quality, and such a practical size for carrying driver's license, credit cards and cash. Highly recommend!!