Product Content
Samoan tattoo bifold wallet - Art: "Ihe" by Eugene Ta'ase
$44.99
You Save:

$-44.99

(100%)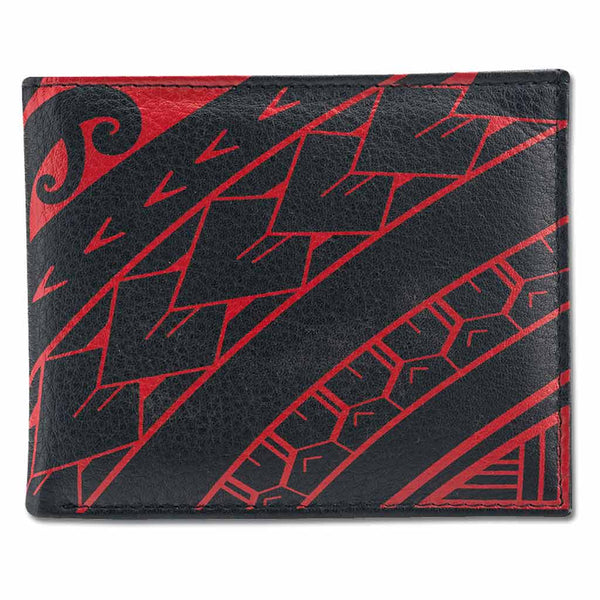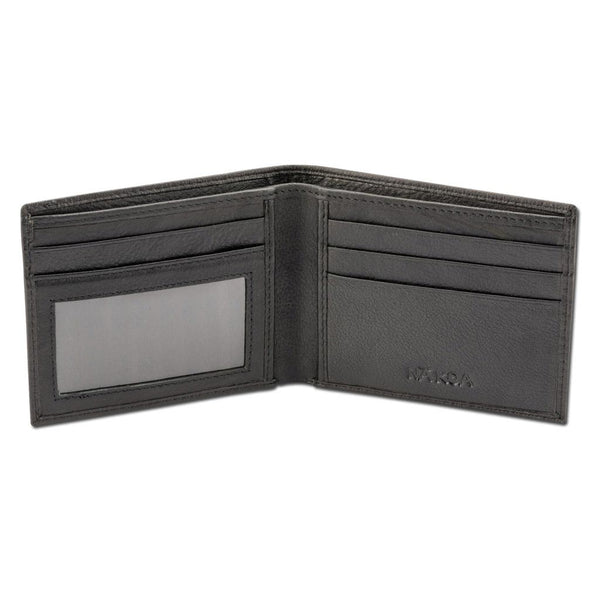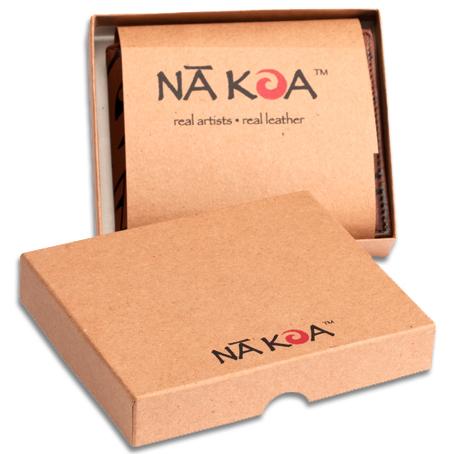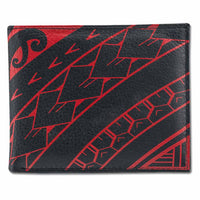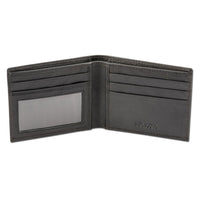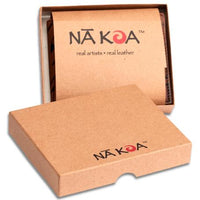 "I don't generally write reviews but I have to for this one. I have now found my new wallet! The leather is soft and flexible. The quality of the wallet is some of the best in my opinion."
Samoan tattoo bifold wallet - Art: "Ihe" by Eugene Ta'ase
$44.99
You Save:

$-44.99

(100%)
Product Description
Description
GENUINE POLYNESIAN TATTOO by Samoan tattoo artist Eugene Ta'ase. 
"Ihe" speaks of STRENGTH, GROWTH, AND FAMILY.
SOFT GENUINE LEATHER:  The tattoo art is placed on the leather with a unique method that leaves the natural leather exposed and preserves its soft feel and finish.
SLIM WALLET FOR AN EASY FIT into your back or front pocket - no bulging pants pockets. Yet it can hold a lot of your stuff.  The pliable leather will mold itself to comfortably accommodate your daily wallet essentials. 
DURABLE AND DEPENDABLE each wallet has been crafted with love and care from high quality leather. Due to our unique method of applying the tattoo to the leather, the tattoo won't rub off.  
SHIPS FAST FROM HAWAII directly to you anywhere in the US within days.
Order your NĀ KOA men's wallet today and enjoy a unique wallet that makes a personal statement.
Art and Artist
Ihe by Eugene Ta'ase.

Motifs and meanings*: Strength, growth and family. A truly pan-Polynesian tattoo design, Eugene incorporated arrowheads (strength, protection), birds (safe travels, always returning home), lauhala (family, community, harmony) and crowned it with the Maori Koru (new beginnings, new start, growth).

*according to the artist as well as additional popular interpretations.
Specs
- 4 card slots for credit cards —you can fit more than one card into a slot
- 2 additional slide-in compartments for receipts, cards and more
- Full length bill compartment with stylish black on black stripes interior lining
- Convenient ID window
- Made from 100% genuine leather—soft and pliable
- NĀ KOA signature logo debossed inside

- Dimensions:
4 1⁄4 " (L) x 3 1⁄4 " (H)
Weight: 2 oz

All NĀ KOA Polynesian tattoo wallets for men come in a ruggedly attractive gift box, and make a great gift for anyone who likes to stand out from the crowd with a beautifully-designed, unique wallet.

Order your NĀ KOA men's wallet today and enjoy a unique wallet that makes a personal statement.
Superb purchase
My third purchase, I love these wallets.
I plan on buying another.. Beautiful craftsmanship. Love !!!
Bifold and Trifold Wallets
Ordered a Trifold in Black/Gray and a Bifold in Red/Black. High quality with awesome tribal patterns. I made a mistake and had to change a wallet in the initial order. They were able to accommodate me, make the change and mailed it out all within a week. Superb customer service.
Holiday gift
Very nicely made and looks amazing. Will be appreciated for the cultural aspects as well.
Men's Bifold and Card holder
I bought both the bifold wallet and the card holder. The leather and tattoo design are very nice.
Great basic wallet
It is just the right size. It is very soft and the quality is very good. I am pretty picky about my wallets and this on is a winner.